The FTX app is a revolutionary new crypto trading platform that allows users to buy and sell crypto and NFTs. It also allows users to stake their cryptos and NFTs through its "Staking Mode" and earn some interest on the value of their holdings. The FTX app has unique features and advanced trading options that make it easier to build and manage your crypto portfolio from your mobile phone.
How to get started with the FTX app
FTX is a trading platform that allows you to trade NFTs, futures, and cryptocurrency. It's currently available through the iOS App Store and Google Play Store.
To get started with FTX, you'll need to:
Download the app from your device's respective app store
Create an account on the app (this can be done via Facebook or email)
Add funds to your account via bank transfer or credit card payment
Connect your crypto portfolios from other exchanges for easy, single-platform management.
The FTX app allows users to import their existing accounts from other platforms such as Coinbase, Binance, and others. From there, they can buy NFTs and cryptocurrencies on the secondary market with just a few taps in the FTX app. Any tokens you purchase will be sent directly from your wallet on these other platforms into your new account within the FTX app. This multiplatform integration allows traders to easily manage their entire crypto portfolios from a single dashboard rather than a variety of apps.
Staking in the FTX App
Simply put, staking is a way for users to earn passive income by holding their NFTs or cryptocurrencies in an app. In the FTX App, the more you stake (hold), the higher your rewards will be.
Staking is used in proof-of-stake blockchain models to verify transactions across the network. Any stakeholder can act as a node on the blockchain and put their coins up for collateral for a chance to be selected to verify transactions in the future. The more coins staked with a particular node, the greater the chance that node will be selected for verification each epoch. You can stake your coins with a node you trust and earn passive rewards for holding your coins or NFTs.
To stake an NFT or cryptocurrency, follow these steps:
Open up your wallet on the FTX App and click "Stake" at the top of your screen.
Click "Add" next to any available projects that interest you. You can also filter by category if there are too many projects to choose from!
Once selected, click "Edit Details" and adjust how much money you want to be invested into each project before pressing "Done Editing." Then hit 'Submit' when ready! Your investment will be processed shortly after, and you will begin earning returns based on how many tokens were issued by this particular project (and how long they've been running).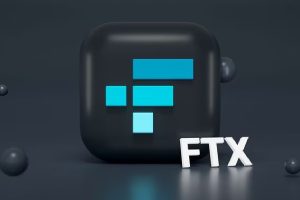 Trading in the FTX App
You can buy or sell NFTs in the FTX app using either a market or limit order.
A market order is an instruction to buy or sell an asset at the current market price, regardless of whether it's higher or lower than the price you've set. It's essentially "market-on-close" functionality: you're getting whatever value your transaction is worth at that moment, rather than waiting for someone else to decide how much they want to pay for it.
A limit order is an instruction to buy or sell an asset at a specified price, which means that if no one offers up trades for your desired amount when it comes close to closing time (or whatever deadline you've set), then nothing happens — there's no obligation on anyone's part until somebody takes action first.
So, you could set up a limit order for $1.50 and wait until the last minute to see if anyone's willing to sell their NFTs at that price. If nobody does, you don't have to buy anything — but if someone offers up a trade at that price or lower (or higher), your transaction will automatically be matched by the smart contract system.
Earn FTX Tokens
The FTX App allows you to trade NFTs and crypto futures and enables users to earn FTX tokens, which can be used for trading.
The FTX app is airdropping free FTX tokens to all users who sign up through the app for a limited time. These tokens can then be used on the platform or sold on exchanges, increasing their value in line with market prices. Holding FTX Tokens can also get you access to exclusive perks from the FTX platform.
The app is available on both Android and iOS. To participate in the airdrop, you must download the app and create an account within the offer period.
Crypto Futures Through the FTX App
Futures trading is an excellent way to get started in advanced cryptocurrency trading. If you're unfamiliar with it, futures contracts are financial agreements that allow you to trade assets at a future date. They're often used as hedging tools by large businesses or institutional investors who want to lock in the price of an asset today and avoid risk later on.
The FTX App makes futures trading easy—click "Futures" from under the Trade menu (or tap anywhere within this section), then enter your account details before choosing which kind of contract you'd like: long or short options are available depending on whether you expect prices for Bitcoin/Ethereum/others will go up or down over time respectively; once selected choose how much money per contract value unit​ (CUV) ​you want to be invested into each trade. You can also set up stop loss orders or limit orders if desired by tapping ​"Advanced Order Settings."
The FTX app is a trading and staking platform that allows users to trade in real-time, on the go. With the app, users can stake their tokens on the blockchain while away from their computers or phones. The app also offers a range of other features, including crypto futures, NFTs, and more. You can learn more about this versatile trading app through the FTX knowledge base.