When we talk about the MSI brand, we talk about computers with many features and compelling, but we also talk about computers that are less beautiful to look at. And it is that MSI makes good computers; we all know that even Sheldon Cooper has an MSI, but in terms of design issues, they are a bit ugly.  Let's non get ahead of ourselves; we can say that the nasty computers of MSI are the oldest. Now the company's latest models are loaded with design and elegance, without forgetting the benefits they have. Today, we will review the  MSI gaming gs63 7RE Stealth Pro model, and an actual machine in power and elegance.
The MSI gaming gs63 Stealth-010 is an owing gaming laptop that offers a powerful gaming performance. Also, this laptop specifications a good number of ports, including Thunderbolt. However, the laptop is somewhat expensive.
Review Msi Gaming Gs63 7re Stealth Pro – Design And Elegance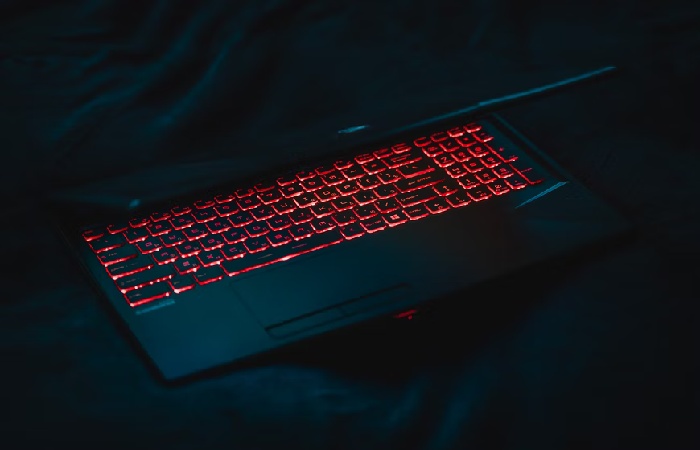 If we talk about design and computers, perhaps the main thing that comes to mind is an Apple laptop, but not an MSI one. As I usually like, we are going to start with the Review of the MSI gaming gs63 7RE Stealth Pro from the beginning, that is, from the design section of this machine.  But beware! Because now the new MSI laptops, the new series that they bring us, as in this case the GS series, come with a lot of glamour.
Although this is not a MacBook Pro vs. MSI Stealth Pro, nor is it an Apple vs. MSI (for now), in this case, we will see the difference in size between the two machines. The MSI gaming gs63 7RE is 17.1mm high, 380mm wide, and 249mm deep. At the same time, the Apple Macbook Pro is 155 mm high, 349 mm wide, and 240 mm deep. At first glance, the Mac is smaller, but let's not only look at that. Let's wait to see the MSI components and then judge. But the exciting thing about this comparison is the weight. The Macbook Pro weighs 1.83 kg, while the MSI 1.8 kg, 300 grams more with a smaller size.
Msi Gaming Gs63 7re Stealth Pro – Gtx Graphics And Display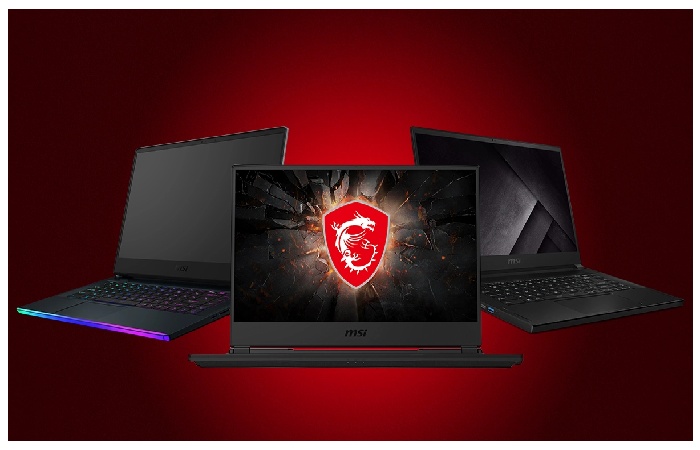 GeForce GTX 10 series graphics cards deliver up to 3x the performance of previous-generation GPUs. Yes, this MSI GS63 7RE can be found with 3 different graphics. GeForce GTX 1050 Ti, GeForce GTX 1060, and GeForce GTX 1070.
The one we have tested has the  Nvidia GeForce GTX 1050 Ti as its graphics card, a graphics card that has surprised us with the power it generates. We've tried several resource-intensive video games, and all of them have been played at maximum quality without any stuttering or stuttering.
It is the only gaming laptop with a 120Hz cooling rate and 3ms response time. The level of realism is drawn from the panel's ability to produce up to 120 images per second, with 94% color NTSC color calibration to bring you the best experience for your entertainment.
Ips Level, A True Visual Experience
IPS level display with a higher gamut of 72% NTSC color gamut takes image clarity to a whole new level with higher pixel resolution. Images are astonishingly 40% sharper and more vivid in contrast level and 20% clearer in brightness level compared to standard TN panels. Therefore, the photos are more vivid, even from the left and right sides of the viewing angle. You will have an impressive and true-to-life viewing experience when you play games.
Msi Gaming Gs63 7re Stealth Pro – The World's Lightest Gaming Laptop
As we saw in the first impressions or the  UNBOXING  of the  MSI gaming gs63 7RE-095XES, Stealth Pro has a different design than the typical laptops of the brand. Although the name is very ugly, yes, too ugly, the design of the machine has nothing to do with it. With an aluminium alloy covering the entire notebook, it has a very rigid and beautiful appearance.
It is not aggressive to the eyes, but it maintains those gaming touches. At first, we see how it has the dragon logo with a very clean finish and the chrome MSI letters. One detail that I like is that the logo lights up, yes, just like Apple's manzanita. It goes according to the screen's brightness; the brighter we have on our monitor, the brighter our dragon will shine. As I said before, I like this detail, since somewhere we go to work with our laptop, whether it's in a cafeteria or a local, we are going to leave others without being able to take our eyes off our little monster.
We also find some lines on the sides of the hood. That transmits that speed of competition cars. Without a doubt, it is a very beautiful laptop on the outside. Perhaps one of its flaws is that the fingerprints stick to the metal, and it gets "dirty" very quickly. But come on, like many other computers and like the new smartphones.
The keyboard of MSI gaming gs63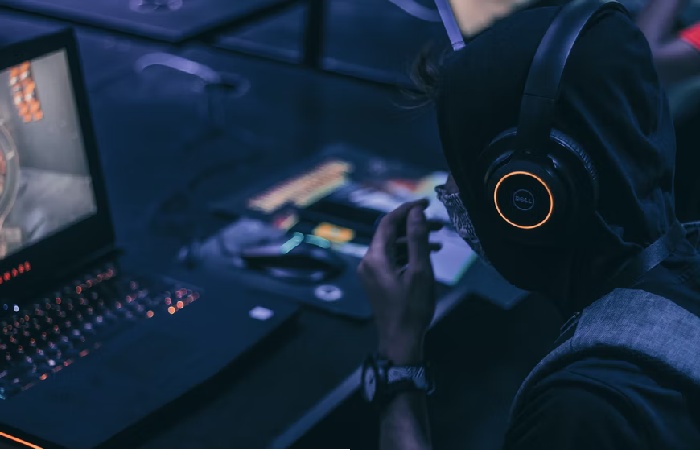 As for the  Steelseries keyboard with full-color backlighting, which we can also control from the program that comes with the Dragon Center computer, it comes with qwerty in Spanish, so we don't have to worry about the Ñ. The keyboard is complete, so if we are used to the numbers on the right side, we will not have any problem since this MSI gaming gs63 Stealth Pro comes with the full keyboard. Like all laptops, we also have an FN function key, where we can control various options, turn the touchpad on or off, project our screen, choose the computer's power settings, lower or raise the brightness and sound, and even the lighting. Of the keyboard.
I wouldn't say I like the keyboard's DEL (Delete) key. I do not like how they have distributed it, it is just above the numerical part and with a small size. If we use this key a lot, it can be heavy at first.
Offering advanced performance under a 17.9mm chassis is not a problem. The MSI gaming gs63 adopts an ultra-light chassis using Mg-Li alloy, making it 44% stiffer than an aluminum chassis, making it the world's lightest gaming laptop at only 1.89kg.
Msi Gaming Gs63 7re Stealth Pro – Performance
With the innovative Cooler Trinity Trinity cooling solution and MSI exclusive gaming features for gamers, the Intel Core i7-7700HQ unleashes its full performance on the new MSI gaming gs63. It offers very high power, unlike other i7 cores that we can find among other laptops; this one has  HQ,  that is, it comes with 4 cores, not 2 like many other i7s that end in U.
Storage
As for storage, the guys at MSI have added two hard drives. One 256GB SSD and one 1TB HDD. The SSD is designed to open everything quickly; it comes with PCI-E Gen 3.0 x4 with NVMe technology on a single M.2 SSD. Unleash the full performance potential of SSD Gen 3.0 through hardware and software optimizations that deliver extreme read speeds of up to 2200MB/s, 5x faster than SATA3 SSDs.
As we have said before, the keyboard has several options. One of them is to change the computer's performance so that it does not consume much and makes as little noise as possible. You can easily activate it by pressing FN+F7 or from the Dragon Gaming Center. You can use any of the 5 available profiles to get the maximum performance or on the contrary maximize the battery.
The latest and fastest Thunderbolt™ 3 interface, supporting up to 40Gbps, supporting 4K display with extensive capabilities. It supports USB 3.1 for ultra-fast speeds and provides up to 5V and 3A to charge devices. (Optional)
Msi Gaming Gs63 7re-095xes – 16 Gb Ram A Ddr4-2400
The MSI Stealth Pro GS63 7RE-095XES comes with 16GB RAM and the advanced DDR4-2400 memory, achieving over 32GB/s read speed and 36GB/s write speed. With over 40% quicker performance than previous generations DDR3-1600.
Msi Gaming Gs63 Stealth-010 Battery Life And Performance Review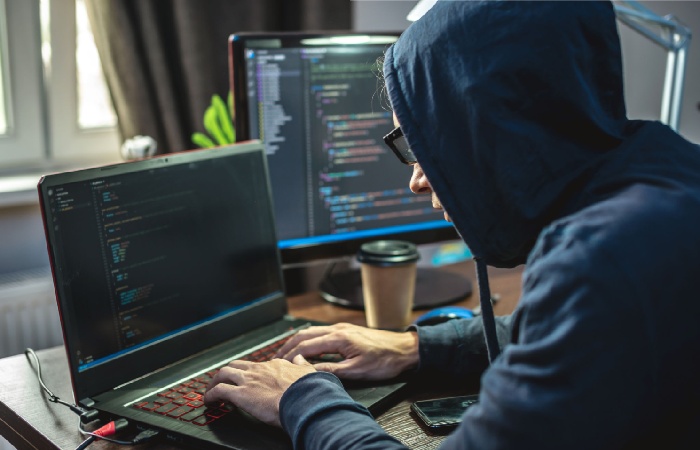 The MSI gaming gs63 Stealth-010 features a 3-cell 65 WHr Li-Po battery. However, MSI didn't mention how long the laptop can last with this battery.
Hence, to provide the laptop's battery life, I will highlight the laptop's result on a battery rundown test. This test involves continuously streaming an HD video on YouTube until the laptop shuts down.
Moreover, during the test, the laptop is set to "Balanced Mode" and at a 40% brightness level. The MSI gaming gs63 Stealth-010 therefore provides 4 hours and 36 minutes of battery life after testing.
The battery life of this notebook is almost the same as the battery life of the Lenovo Legion Y720. Specifically, the Lenovo Legion Y720 provides 4 hours and 36 minutes of battery life in the same battery life test.
Overall, I would rate the MSI GS63 Stealth-010 seven out of ten in this battery section because of the average battery life.
Specifications msi gaming gs63 7re:
Procesador Intel® Core™ i7-7700HQ (6M Cache, 2.80 GHz)
Memoria RAM 16GB DDR4 2400MHz (8GB*2, ampliable hasta 32GB)
Disco duro 1TB (5400 RPM) + 256GB (256GB *1 NVMe M.2 SSD by PCIe Gen3 x4)
Optical Storage Yes
Display 15.6″ FHD (1920*1080), 120Hz wide-view 94%NTSC color Anti-Glare 3ms
Nvidia Geforce GTX1050Ti Graphics Controller, 4GB GDDR5
connectivity

Killer Double Shot Pro
Bluetooth 4.1

Laptop camera Yes, HD type (30fps@720p)
microphone yes
Battery 3 cells 65Whr
connections

1x Type-C (USB3.1 Gen2 / DP / Thunderbolt™3)
1x Type-A USB2.0
3x Type-A USB3.0
1x RJ45
1x (4K @ 60Hz) HDMI
[1x Mini-DisplayPort]

Card Reader 1x SD (XC/HC)
FreeDOS operating system
Dimensions 380 x 249 x 17.7mm
Weight 1.8
Other Improvements
Also, comment that it has many other improvements, such as ping control, to have the lowest possible latency in online video games. Different types of cooling and high-definition sound increase your gaming computer's audio and voice. An unlimited number of profiles with customizable names can be stored in the SteelSeries Engine. This provides profiles for the games that can be used as a guide for different macros.
Pros And Cons Msi Gaming Gs63 7re
We've seen a lot of good things about this laptop. Thanks to the  Intel Core i7-7700HQ , 16GB of RAM, and plenty of storage, it packs plenty of power. Thanks to its 120Hz cooling rate and 3ms response time, a screen superior to most. Backlit keyboard, control applications of all kinds; for storage, power, keyboard, etc. Unique design, very well done, and a fabulous computer. But what's wrong with this bug? After a month of testing it to the limit in all spaces and situations, what I liked least about this MSI gaming gs63 7RE-095XES  is the noise it makes when we play video games.
Yes, it indeed uses several high-speed and necessary fans so that nothing burns. The noise that these machines make is normal, but sometimes so much noise is annoying when we play heavy games. It's not that this particular computer makes a lot of noise; if we take another one like the new ZenBook, it will make a similar noise with much lower power. Remember, this is a gaming laptop.
Removing that detail, the  MSI gaming gs63 7RE is absolutely awesome in everything we have talked about and analyzed. And of course, we recommend you to purchase. In addition, you can buy from the below websites.
https://www.amazon.com/MSI-GS63-Stealth-i7-8750H-1060-16GB/dp/B07CKLV8ZD
https://www.bestbuy.com/site/reviews/msi-15-6-gaming-laptop-intel-core-i7-16gb-memory-nvidia-geforce-gtx-1060-1tb-hard-drive-256gb-solid-state-drive-aluminum-black/6211744
https://www.ebay.com/p/560039210
Related Searches :
[msi gs63 7rd]
[msi gs63vr]
[msi gs63 8re]
[msi gs63 stealth 8re price]
[msi gs63 battery]
[msi gs63 specs]
[msi gs63 stealth – 15.6″ fhd – i7-8750h – gtx 1060-16gb – 1tb] [hdd+256gb ssd]
[msi gs63 stealth price]