Getting waterproof earbuds is a great decision! This gives you the freedom to undertake any adventure without worrying about your favorite gadgets getting spoiled due to splashes of water or sweat!
Here is a list of some of the best earbuds in India which you can consider buying this season:
Airdopes 621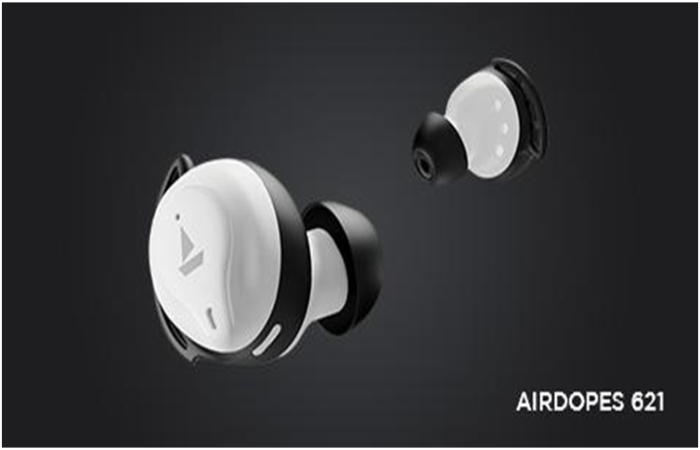 Waterproof Earbuds: Powerful battery, exceptional design, and marvelous sound – these wireless earbuds are perfect for the ones who cannot imagine sailing through a day without their favorite tunes!
They offer a massive playtime of up to 150H (with the charging case), which means that you can say goodbye to your battery-related woes and binge-watch your favorite series or do a movie marathon easily!
What's more? They even support ASAP charge technology, which means that plugging these in for merely 5 mins will provide you with a playtime of up to 60 mins!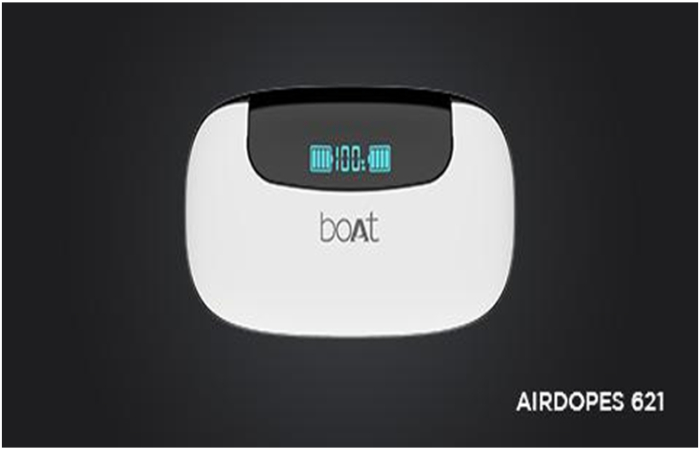 The 6mm drivers pump out boAt's signature sound that offers a thumping bass, is loud and clear, and most importantly, fills your heart with perfect audio! The Insta Wake N Pair technology further adds convenience to your listening experience, as they do not waste any time connecting to your device.
The IPX7 rating provides them protection against any rain or sweat! So feel free to wear them while working out or on a trek (even when it starts raining!)
Nothing Ear 1
Extremely lightweight and amazingly powerful, these Bluetooth earbuds come packed with many interesting features! They sit comfortably inside your ears and do not put any pressure. You might even forget after a point of time that you are actually wearing them!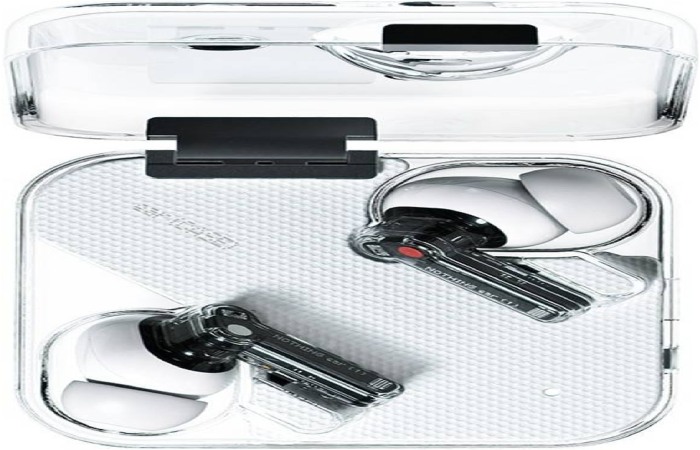 The 11.6 mm drivers deliver music that just blows your mind and leaves you wanting more! The spacious air chamber provides exceptional bass and treble. Immerse yourself in music and forget about the ambient world as these earphones support active noise cancellation!
This means that it doesn't matter if you are in a chaotic environment or sitting in a peaceful environment, you will be able to enjoy your tunes with utmost clarity and perfection! And when you want the ambient noises to reach your ears, simply switch on the transparent mode which brings the outside noises inside.
It used the Clear Voice Technology and high definition mics to make sure that you get to make seamless and clear calls, every time!
These earbuds provide you up to 5H of playtime with each earbud and an additional 34H with the case. The compact and elegant charging cum carry case supports wireless charging.
Oneplus bullets wireless Z
Experience the freedom to move and groove to your favorite beats with these wireless earphones. Convenient features like Quick Switch, Quick Pair, and Magnetic controls allow you to stay in charge of your listening experience. They allow you to switch between two devices without any hassle.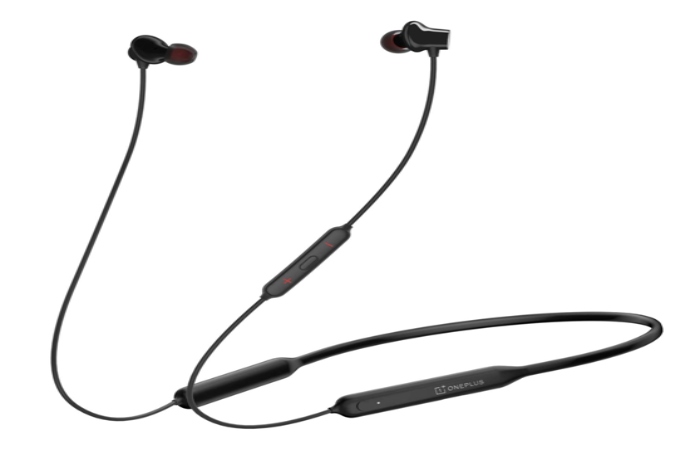 Powered with a 9.2mm dynamic driver, these earphones deliver phenomenal bass and impactful music. The superior sound quality fills your ears and heart with music that is just out of this world.
They provide a playtime of up to 20H and also support warp charge technology! Charge them up for up to 10 mins and enjoy up to 10H.
They support an IP55 rating which gives you the freedom to embark on an adventure.
JBL Endurance Dive
Waterproof Earbuds: JBL has a reputation for making exceptional audio products and these in-ear wireless earphones are no exception! The secure-fit ear hook design ensures that your earphones do not move from their place when you are busy hustling through life.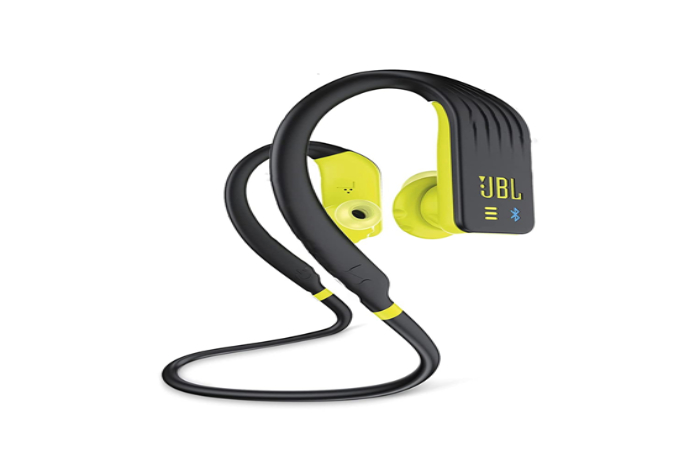 The TwistLock and FlexSoft technologies ensure comfort and stability. They automatically turn on/off when you put on or take off your earphones.
Designed to endure all your adventures and stick by your side, delivering your favorite music flawlessly, these earphones support an IPX7 rating! You can even wear them without any worry while swimming, leave aside wearing them through the rain! The durable build ensures that they do not succumb to everyday wear and tear!
The convenient touch controls help you manage your calls, playlist, and volume with ease.
Realme Buds air 2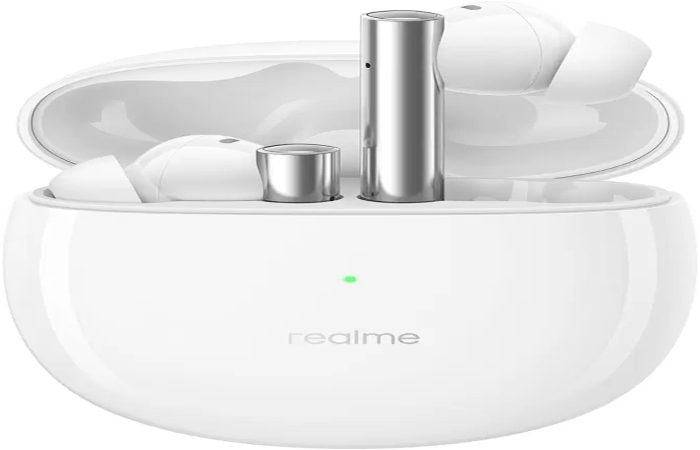 Waterproof Earbuds: Tune in to the world of your favorite tunes with these stylish and powerful Bluetooth earbuds. They feature a 10mm bass boost driver which delivers music that leaves you spellbound. The smart wear detection feature adds convenience to your listening experience. The super-low latency mode ensures that your audio and video are always in sync. This makes them one of the best earbuds in India for online gaming.
They offer a total playback of up to 25H and also support quick charging. Charging them up for merely 10 mins can give you a playtime of up to 120 mins.
They support up to 25db noise cancellation and provide you with an interruption-free listening experience. The dual mics further allow you to make disturbance-free calls that are clear. They even support a transparency mode which allows you to let the surrounding noises come inside.
Hope this list was helpful and you have found the one that suits your budget and needs!
Also Read: What Is The Maintenance System? – Types Of Industrial