Introduction
Human Resource Management (HRM) is the preparation of employing, hiring, organizing, and managing the employees of an organization. People management is often referred to simply as human resources (HR). The human resources department of a business or organization is typically responsible for creating, implementing, and overseeing policies that govern workers and the organization's relationship with its employees. Human resources were first used in the early 1900s and then more generally in the 1960s to describe the organization's working collectively.
The Importance Of Human Resource Management
The role of human resource management practices is to guide people in a workplace to serve the organization's mission and strengthen the culture. When done effectively, human resources managers can help recruit new professionals with the skills needed to meet company goals and help train and develop current employees to meet goals.
A business is only worth its employees, so human resource management is an essential part of maintaining or improving its health. Additionally, HR managers can screen the state of the job market to help the company stay competitive. This can include ensuring that the pay and benefits are fair, that events are planned to prevent employee burnout, and that roles fit the market.
How Does HRM Work?
Human resources management is handle by dedicated HR experts responsible for the day-to-day execution of HR-related functions. Typically, the human resources department includes an entire department within each organization.
The HR departments of different organizations may differ in their individual positions' size, structure, and type. It is not rare to have a handful of HR generalists in small organizations, each with a wide range of HR roles. Large companies can have more specialized functions, with individual employees recruiting, immigration and visa management, talent management, benefits, compensation, and more. Although these HR positions are differentiated and specialized, professional functions can always overlap.
Human Resources Management Objectives
The Objectives Of Human Resource Management Can Be Divide Into Four General Categories:
Social objectives: Measures implemented that meet its employees' ethical and social needs or challenges. This includes legal issues such as equal opportunities and equal pay for the same work.
Organizational objectives: measures taken to help ensure the effectiveness of the organization. This includes training, hiring the correct number of people for a specific job, or maintaining a high retention rate.
Functional Objectives: Guidelines are use to keep the human resources department running smoothly within the organization. It also involves ensuring that all HR resources reach their full potential.
Personal Goals: Resources used to support the individual goals of each employee. This includes providing training or development opportunities as well as maintaining employee satisfaction.
Skills And Responsibilities Of A Human Resources Management
Personnel management can be divided into sub-sections according to the pre-employment and employment phases, each assigned to a personnel manager.
The Different Areas Of Human Resources Monitoring May Include The Following:
Recruitment, integration, and retention of employees
Talent management and workforce management
Division of tasks and professional development
Compensation & Benefits
Respect for labor law
Performance management
Origin and development
Succession plan
Employee engagement and recognition
team building
Human Resource Management Software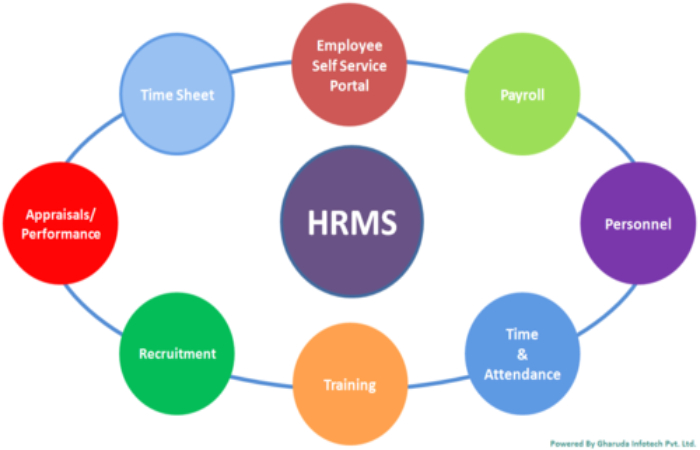 Almost all areas of HR have sophisticated software that automates many HR processes to varying degrees, as well as additional functions such as analytics. For example, recruiting job applicants has seen tremendous growth in the number of software platforms and systems that help employers and job seekers match organizations and candidates electronically and then manage the application, hiring, and employment processes.
While some HRM software systems have started on-premises, nearly all areas of HR technology, especially HRM systems, are evolving towards software-as-a-service (SaaS) platforms based on Cloud.
HRM Career Opportunities And Requirements
Generally, a bachelor's degree is required to begin a career in personnel management. However, some colleges offer degrees in human resource management that can pave the way for an entry-level position in human resources. Another way to get a job in human resources is to do a bachelor's degree in a related degree, such as business administration. Additionally, several years of experience in operational positions can prove invaluable in transitioning to human resources positions. Finally, for those without a relevant college degree or translatable work experience. There are also staff-specific master's courses that support the development of the necessary knowledge, skills, and qualifications.
Also Read: Everything You Need To Know About 5G